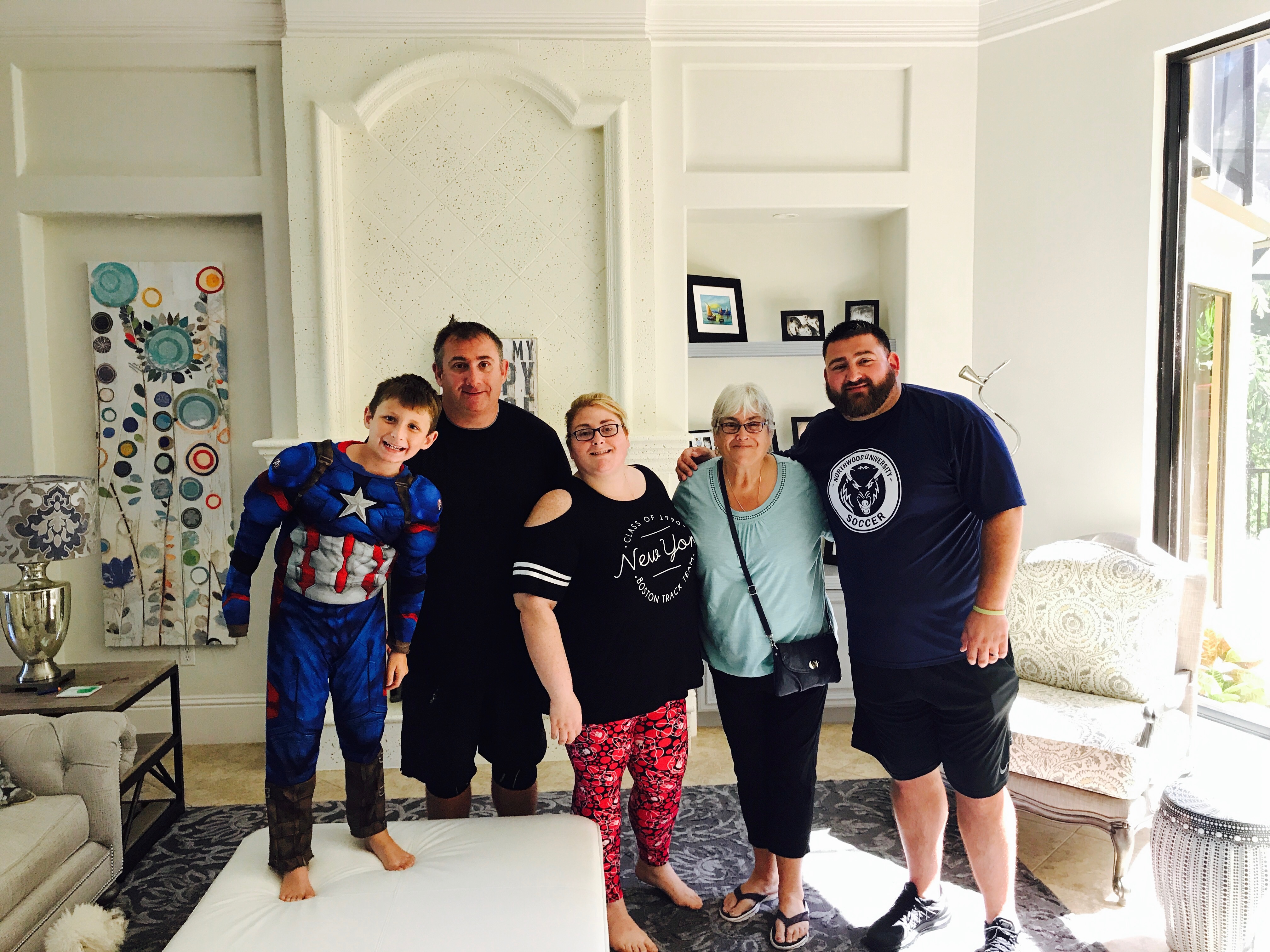 Hello Beautiful People,
Anyone else get stuck writing about themselves? There are so many rules to follow but sometimes you just gotta go from the heart.
It is said that "Gratitude is the open door to abundance" so I come from a place of gratitude today when I say Thank You for popping into my little world. I hope that you find what your soul was looking for.
My name is Sarah, I come from a little country village in England. This photo to the left is my family, these are literally my favourite people on the planet and I love them insanely. Missing from the photo is my wonderful father, who passed away in 2015 and shattered all our world.
 As a top performing project management professional in my corporate job I avoided dealing with my fathers death until 1 year later when it hit me. Sat at my desk I snapped at someone which is totally out of character and instantly I knew it was time. I walked away from my desk and broke down. 
Grief changes a person. For me, it made me want to make an impact and help people. Create a legacy. Pay it forward. And it also put me on a path to changing my life which included meeting some amazing new people, becoming spiritually awakened, discover my talent for writing as well as leaving behind the old me in so many ways. 
I spent months investing in courses, workshops and reading endless books. So trust me when I say I know what it feels like to know you are destined for more but just don't know what that means! I am determined to help condense me years into hours so you don't have to!
That's why I do what I do right now. I know my gift is helping others to figure out their purpose or to step out of the shadows and create their own business.
Helping people to uncover their superpowers, to piece together how their experiences can be used to create their own business just fires me up. I make the complex feel simple and I am on a mission is to help 100 aspiring entrepreneurs step forward to create their business dreams.
Check out my blog for the latest tips and advice, check out my free 10 day course Lost to Purpose or email me support@sarahshard.com for a coffee chat to see how I can help you.
 I am also a novelist with my first one complete and second in progress, if you are interested in following my author adventures then follow me on twitter which for my novel writing adventures only. 
Love & Light
Sarah