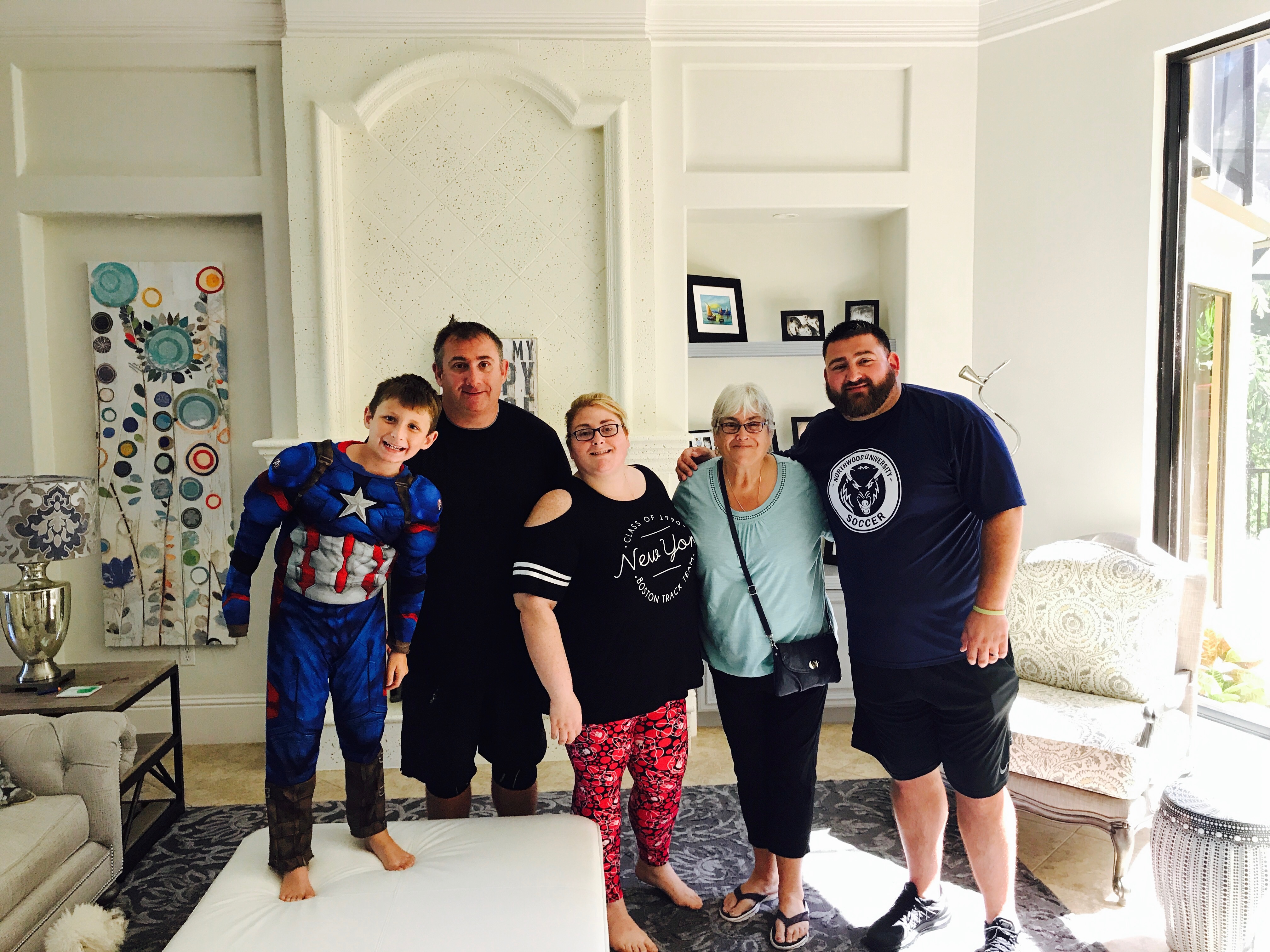 Hello Beautiful People,
Anyone else get stuck writing about themselves? There are so many rules to follow but sometimes you just gotta go from the heart.
It is said that "Gratitude is the open door to abundance" so I come from a place of gratitude today when I say Thank You for popping into my little world. I hope that you find what your soul was looking for.
My name is Sarah, I come from a little country village in England. This photo to the left is my family, these are literally my favourite people on the planet and I love them insanely. Missing from the photo is my wonderful father, who passed away in 2015 and shattered all our world.
 As a top performing project management professional in my corporate job I avoided dealing with my fathers death until 1 year later when it hit me. Sat at my desk I snapped at someone which is totally out of character and instantly I knew it was time. I walked away from my desk and broke down. 
Grief changes a person. For me, it made me want to make an impact and help people. Create a legacy. Pay it forward. And it also put me on a path to changing my life which included meeting some amazing new people, becoming spiritually awakened, discover my talent for writing as well as leaving behind the old me in so many ways. 
I spent months investing in courses, workshops and reading endless books. So trust me when I say I know what it feels like to know you are destined for more but just don't know what that means! One day I decided to clear my head of everything and have some fun by writing a fictional story about a girl named Jane. That random distraction ended up being my first full novel which is now re-titled Then There Was You which I am currently editing and perfecting ready for publication. I'll let you in on a secret, my beta readers loved it and loved both suitors so I can't wait for it to be out in the world where my readers can decide Team Jake or Team Daniel??
Having felt that spark of creativity become a fully blown fire inside me I wondered if I could do it again… fast forward and I have multiple novels in different stages, one of which was shortlisted for a Christmas Love Story competition by Penguin Michael Joseph and not one, but two stories published in the multi five star rated Christmas story collections, More than Mistletoe and The Mistletoe Mixtape. 
And, here I am, writing happy endings that take place in fictional cozy villages with quirky locals, hidden meanings round every corner and a heroine chasing her happy ever after! Everything happens for a reason, something you will find intertwined throughout every one of my novels, and trust me, even the Ms. Havisham's of this world will believe that you can find true love after loss. 
To follow my journey or find out about my new releases, follow me on Facebook, Instagram or Twitter!
Love & Light
Sarah